Exclusive Internet offers during the moving season
Moving Day is right around the corner in Quebec. Just like every year, thousands will be moving on July 1st. It's the dawn of something new for a lot of Quebecers and it's also the best moment to find a new internet plan! Internet carriers understand that a lot of users will have to change plans and providers during the moving period. That's why special offers appear a few weeks before and after the moving period. 
Planhub decided to summarize the offers available during the moving period for you. Whether you are moving or not! However it is highly recommended to subscribe to our alert system so that you won't miss a good deal ! All of the three main carriers; Bell, Rogers and Telus, offer a service that includes moving assistance and a new internet plan (installation included) thus allowing users to save time and money. 
Bell offers the limited promotion "TeleFibe and InternetFibe" for $93.90 per month instead of $140.40. A discount of more than $46.50 per month!
Rogers offers a combo plan "Unlimited Ignite Internet 150" and "Ignite Starter TV package" for $124.99 per month. 
Telus offers discounts and exceptional advantages if you combine your residential services and mobile plan. This enables you to receive Unlimited Optik Internet data for 24 months with a subscription to the Optik 250/250 combo, $10 discount on your residential services bill, 1 Gb of bonus mobility data for 24 months and up to $200 off a new smartphone on a 24-month term.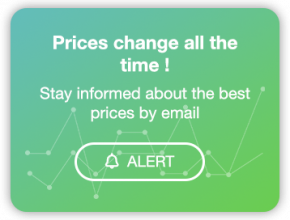 Finally, B2B2C also offers moving day specials on three Internet plans : 
A cable plan with 100Gb and 15Mbps of downloading speed for $34.95 per month, with the first month included for free!

An unlimited fiber plan, with 50Mbps of downloading speed for $39.95 per month with a permanent $10 per month discount and no activation fees is also available. 

An unlimited cable plan, with 120Mbps of downloading speed for $49.95 per month with a discount of $25 per month the first six months. 
These plans are only available during the moving period are incredible deals for those who are looking to change plans. Note that you don't have to move in order to enjoy the offers! Activate the alert to be sure not to miss best offers !