The best cell phone plan in Toronto
Have you found it impossible to find the best cell phone plan for you in Toronto? Now, it's possible!  And in just a few seconds too! Read on…
To help you find the best cell phone plan for your needs, we categorised our results to suit 3 kinds of customer profiles so that each one of our readers can find the cellular plans that suits them best. For more plans and combinations, find us on Planhub.ca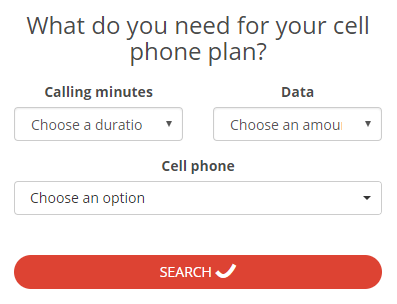 The most economical plan in Toronto
For those of us for whom the most important use of a phone is the calling and texting, we recommend Public Mobile's $25 per 30 days plan (in prepaid mode) with unlimited calls within the province.

Plan "No Data – Unlimited International Text – Province-wide calling | 0MB | Unlimited Calls"
Voice: Illimité
Data: 0 Mo
Price: $25 / 30 days, prepaid
The Best Call + Data Plans in Toronto
Do you call mainly within the Toronto local area but would prefer a plan with calling + data? In that case, we recommend, Freedom Mobile's 40$ plan with 2 GB of data and unlimited Canada-wide calls.

Plan "Home 2GB with Digital Discount | Unlimited Canada-wide talk"
Voice: Unlimited
Data: 2 Go
Price: $40 /month
The best mobile plan to say connected at all times
If you are a data hound and watch films on your phone or play online games or are always connected to social media but also need unlimited canada-wide calling, we recommend Freedom Mobile's "Big Gig + Talk 5GB + 3GB Bonus with Digital Discount " plan which offers 8 GB of data and unlimited Canada wide calling for only 50$ per month.

Plan "Big Gig + Talk 5GB + 3GB Bonus with Digital Discount | Unlimited Canada Wide calling"
Voice: Unlimited
Data: 5 GB + 3 Go de BONUS
Price: $50 / month