About PlanHub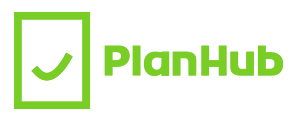 Based in Montreal, Quebec, PlanHub.ca is a website offering a fast and easy way to compare cellular & internet plans in Canada!
Constantly updated, our database helps you compare plans according to your real needs.
To go further, the alert will inform you about the best moment to buy a plan or wait for lower prices, in order to make you save time and money.
How did we come up with this idea?
At one point, we probably all have had this complaint: it's NOT fun to shop for a cell phone plan. It's long and it's complicated. In Canada, we have the national carriers Bell, Telus, Rogers, with their sub-brands, Virgin Mobile, Fido, Koodo, Public Mobile and Chatr. Whithout mentioning the regional carriers, like Eastlink, Videotron, SaskTel, MTS Mobile and Freedom Mobile. All that sums up to more than dozen different carriers, and the options changes constantly...
The idea with PlanHub is to simplify all of that for you.