Senior Cell Phone Plans Canada: The Best Plans for Seniors in 2023
PlanHub is an innovative search engine offering the easiest way to compare mobile and internet plans in Canada.
What are the best senior cell phone plans Canada offers and how do we choose wisely? Seniors represent an important portion of telecommunication users. Indeed, seniors have very specific needs and are unique in the way they use their mobile phones. They are often looking for a reliable, easy-to-use mobile phone with an economical plan that can send and receive phone calls and text messages, with as few bells and whistles as possible.
When searching for a phone plan for seniors, you want to find something that is both economical up front and doesn't have any bad surprises at the end of the month. For example, having to pay overage fees. As usual, we recommend figuring out your personal needs before shopping. 
Senior Phone Plans Canada – Prepaid Packages
Prepaid packages can be ideal cell phone plans for Seniors since they are very accessible. Most importantly, there are never any surprises at the end of the month. Most often, they include calls, text messages, and a small amount of cellular data to allow for some quick browsing. However, most prepaid senior phone plans require the customer to know their needs very precisely.
Koodo offers very attractive prepaid packages for Seniors. Koodo's most basic prepaid package costs about $15. It includes 100 minutes of Canada-wide calling but no data. If you want a bit more than this, their $25 prepaid plan provides unlimited Canada-wide and international calling, as well as 500MB of monthly data. If you still want more out of your plan, their plans go up to 4.5GB of monthly data for just $40 a month.
Chatr offers a number of prepaid plans which are ideal for seniors, with data limits that exceed Koodo's Their cheapest prepaid plan costs $25 a month and includes 500MB of data and unlimited Canada-wide calling. To contrast, their most expensive prepaid plan costs $70 for 20GB of monthly data and unlimited Canada/US calling.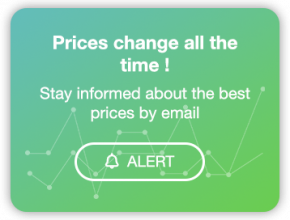 Summary of the offers : 
Customizable cell phone plans for Seniors
This is the best option for Seniors who are looking for more comprehensive cell-phone plans and knows what they want. These plans have options that you can choose to add and remove based on your preferences. As a result, these also end up being a lot more economical than the large all-inclusive packages from the bigger providers.
Operators such as Public Mobile, Fido or Fizz offer these types of packages. At Public Mobile you can customize your plan by choosing the desired amount of call time, the number of text messages included and various amounts of cellular data. Fido too has similar options to allow choices in terms of the amount of call time, number of long distance calling minutes, data included etc.
For customers in Quebec and in Ottawa, Fizz offers the option to choose the amount of data, and the option to add unlimited calls and texts. You could also choose the coverage you need – Quebec only, Canada-wide or Canada + US. It's perfect for those who know their needs. 
Each option is priced separately below, but can be customized to your needs:
Summary of the offers : 
Traveler cell phone plans for Seniors                 
Travel packages are most suitable for snowbirds and others who regularly leave Canada. Whether it's to go to your secondary residence in the United States to escape the winter, or simply to discover new horizons – this package will allow you to make real savings by helping you save on roaming charges. 
As a reminder, roaming charges are the charges that operators can apply when you use your cell phone abroad. So, depending upon the duration of your travel or where you're going, you can either choose to put your line in suspension or choose to carry your phone and plan with you. If you do choose to take your phone with you and you travel regularly and for short durations, here are a few options that might serve you best:
Summary of the offers :
Family packages for Seniors 
These packages allow families to be brought together under one operator and one invoice. They are ideal for family savings.
Many operators provide this type of service. Bell, Rogers and Telus, Canada's three telecommunications giants, offer plans to share up to three lines with an average of 10GB of shareable cellular data. This option also allows for the aggregation of fees on a single invoice and allows Seniors to be included in a family plan or allows Seniors to include their family on their plan. In many cases, this turns out to be the most economical option for families.
Summary of the offers :
Best cell phone plans for Seniors in 2022
Types of packages
Carriers
Phone lines
Data
Price per month
Details
Prepaid package
Koodo
Chatr
1
500MB
$25
Attractive prices
Customizable package
Public Mobile
Fido
Fizz
1
0-1GB
Public Mobile - $25 for 500MB
Fido - $25 for 0GB
Fizz - $31 for 1GB
Ideal for those looking for a short-term package
Travelers package
Fido
Koodo
Bell
Telus
Rogers

1
According to existing plan
$10-11per day (USA)
$14 per day (International)
Ideal for those who travel often
Family package
Bell
Telus
Rogers
3+
20-40GB
Bell - $65 for 20GB
Telus - $70 for 45GB
Rogers - $65 for 20GB
Allows for family savings
The best cell phone plans for seniors Canada 
An ideal mobile plan is only part of the solution for Seniors and in many cases, it depends upon the other half – the ideal phone for a Senior. As with plans, it helps to identify your particular needs before deciding on which device to buy – whether you are a Senior or are shopping for a Senior. Here is a quick overview of the best cell phone plans for seniors Canada has to offer.
Best Flip Phones
Flip phones have been around long before the first smartphones came along. Even though their popularity has decreased, they continue to remain the phone of choice with many people because of a few major advantages: their low prices, simplicity of use and their rugged construction which allows them to take rougher use than most of today's glass-encased smartphones. 
Even though they offer relatively few "smart" features, they often have everything that many people need for their day to day use – the ability to make and receive calls, a large physical keyboard to make typing in numbers and text messages easy, an easily programmable button for emergency calls, the ability to set an alarm, a calendar etc. Some are even compatible with hearing aids in addition to the fact that the phone's speaker is very powerful. Flip phones can be a very good choice for seniors, depending on their needs. Check out our pages on Alcatel, Sonim and ZTE to learn more about Canada's greatest flip phones. 
Best smartphones 
Smartphones can be a very good choice for seniors. Although they have more features and are relatively more delicate, they remain quite simple to use. Even though the initial learning-curve to learn to use a smartphone can be steep for some seniors, once learnt, they can be very easy to use on a daily basis. In addition to the basic features offered by a telephone (make calls, send texts), smart phones offer a wide range of applications that can make everyday life easier for seniors – to improve accessibility, for memory, for entertainment, and more. Smartphones can be a good choice for seniors who feel confident with new technologies and who need help every day.
The key to the perfect plan or the perfect device for anybody, including for seniors is to know your needs. One of the best ways to do that is to subscribe to a detailed invoice and keep track of your usage for a couple of months. Then, use PlanHub's detailed search tool, to search various options and compare all the available options in the market and choose the one that best suits your needs. 
With the variety of offerings currently on the market and the nearly constant updates, there is sure to be an ideal plan for everyone – young and old, power user or not. 
Let us know your thoughts in the comments below. Do you agree that seniors sometimes have specific needs with their mobile and internet plans? Are you currently shopping for a plan either for yourself or for a member of your family? And do you agree, that "seniors' needs" will change over generations? Have we missed something important in this article?
Let us know in the comments.