Is Leasing a Phone a Good Idea?
Updated on
PlanHub is an innovative search engine offering the easiest way to compare mobile and internet plans in Canada. Access a selection of the best plans for your needs in only a few seconds. Our platform is constantly updated and guarantees the best prices and deals on the market. Our alert system keeps you informed on the best deals and will notify you of the best moment to make a purchase or if it's advisable to wait for better prices. This way you can save time and money.
With each new generation of smartphones, devices are becoming more and more expensive. Some phones cost can cost as much as $2000! So if you are amongst those who are reaching ever deeper into your pockets in order to keep up with the latest and greatest – take courage! Is leasing a phone a good idea? Depending on your specific situation, it could be a great idea.
Every year a new range of smartphones show up on the market with new features and options and we know how hard it is to contain the urge to upgrade. But slowly over the past few years, base prices for flagship phones from all the major providers has gone steadily up making it ever more expensive to keep upgrading.
Eg: An iPhone Xs Max (512 GB) costs upwards of $1000 upfront with most major carriers and even with some budget carriers! And that is not including the monthly tab and plan charges.
With prices like that, even carriers are feeling the need to offer cheaper options for upgrading. One such option is to lease your phone instead of buying it. This option has existed south of the border for a while now, but is relatively recent in the Canadian market. So we, at Planhub decided to explain you how this works !
Leasing Cell Phones – What Does it Mean?
Leasing cell phones works a lot like leasing your car. You get the phone at a cheaper rate upfront, but at the end of a two year contract, you have to bring it back to the carrier in 'good working condition'. You could then go on to lease the latest device again and the cycle repeats.
If you would rather keep your phone, you also have the option to pay the difference between the regular price of the phone and the discounted price you received up front, and keep the device.
But that is not the whole story. There are a few more factors to consider and for your convenience, we've broken them down into a handy pro and con list.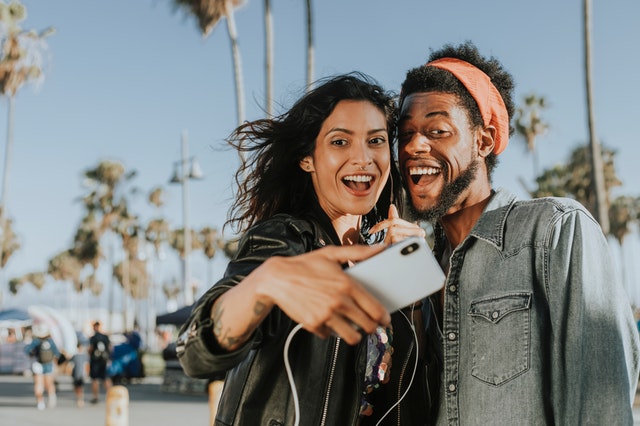 The Pros:
You pay less upfront. Even less than the usual upfront fees that carriers offer.
Affordability – This makes it easier to afford some of the latest devices from the most popular companies.
Ownership – You do have the option to purchase the phone at the end of the lease, by paying back the discount received upfront.
Recycling – Since most of us upgrade every two years anyway, you could potentially save yourself some money while also feeling good about doing your part to responsibly recycle a device you no longer need.
Does that sound like a good deal? But before you pull the trigger on phone leasing, here are some additional things to consider:
The Cons:
Monthly outlay: Paying less upfront is all well and good. But companies offering these options are typically still looking to recover the true cost of the phone. So for the most part, phone leases are only available for the most expensive devices and only on the carrier's most expensive plans. So while you save some money upfront, be prepared for higher than ever monthly bills.  
Ownership – Unlike with traditional 'tabs' you don't automatically own the device at the end of the contract period. That means, the bigger the upfront discount, the more you have to pay at the end to keep your device. And we don't know about you, but to us, it sounds pretty crappy to have to pay a tidy sum at the end of a contract only so that you can own a device that by this time, you are likely tired of.
Leasing a Phone VS Buying
There are some key distinctions when it comes to leasing a phone vs buying.We know it ends up as the same thing, but somehow selling out upfront for a brand new shiny thing feels much different than having to pay to keep a battered, tired old thing.
And speaking of battered and tired, much like a car lease, a leased phone is just that – a lease. That means that, if you would much rather give the phone back rather than pay to buy an old device, you have to be extra careful with the device to bring it back in "good working condition".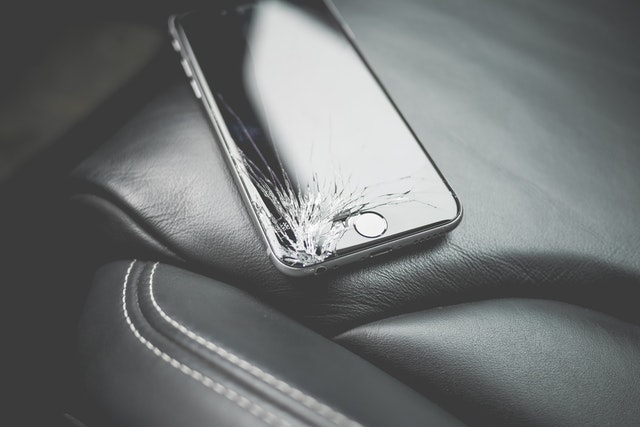 Now the definition of that differs from carrier to carrier, but in general "good working condition" means:
The phone must have a working display that is not cracked or broken
It must be able to power on to the home screen and accept a charge
It must be capable of being factory reset
There should be no dark spots or blemishes on the device
Features such as "Find my iPhone" must be switched off for the device.
So if you like to go case-free in order to fully experience your device or are known among your friends as "butter-fingers", then leasing may not be for you!
Sometimes, even if you pay more for the device upfront, owning it at the end of two years when you want to upgrade, could have a further advantage. Selling a two year old phone, in decent condition in the used-phone market could net you more than the upfront savings for a lease – thus bringing down the overall cost of ownership. This would be a further factor to consider when deciding between leasing or buying a phone.
We hope that has helped you think through some of the issues regarding phone leasing. If you decide to try leasing, here are the options that are currently available.
Who offers phone leasing in Canada?
As of now, all three of the largest Canada-wide carriers, Bell, Telus and Rogers offer similar phone leasing options. Bell calls it their Pay Less Upfront Program. Telus calls it the Bring it back Program and Rogers has its own Upfront Edge Program.
In general, here is how the program works,
Choose one amongst the eligible new phones on the carrier's leasing plan.
Get a deferred amount off the upfront costs for your smartphone when you choose one of the carrier's premium plans – however they may be called.
At the end of your 2-year term either keep your smartphone and pay back the upfront deferred amount (usually automatically applied to your bill) or return your smartphone in 'good working condition'.
So, what do you think? Is leasing a phone an option that appeals to you? Let us know if the comments! And feel free to check our range of phones