About PlanHub.ca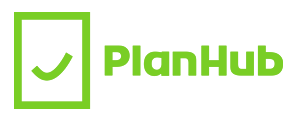 PlanHub.ca is a Montreal based company that offers customers the fastest, easiest way to shop for a cell phone plan. The site helps you save time and money by gathering and comparing thousands of possible options so you don't have to. The unique display makes it easy to visually compare results and choose what's best for you. PlanHub.ca offers the most comprehensive plan search, letting you chose options ranging from the amount of voice & data needed to the device most desired.
How did we come up with this idea?
At one point, we probably all have had this complaint: it's NOT fun to shop for a cellphone plan. It's long and it's complicated. In Canada, we have the national carriers Bell, Telus, Rogers, with their sub-brands, Virgin Mobile, Fido, Koodo, Public Mobile and Chatr. Whithout mentioning the regional carriers, like Eastlink, Videotron, SaskTel, MTS Mobile and Freedom Mobile. All that sums up to more than dozen different carriers, and the options changes constantly...
The idea with PlanHub.ca is to simplify all of that for you.