The best deals on Galaxy S20 in Canada
Looking for the best deals on Galaxy S20? You've come to the right place. Finding a good deal on a device you want is not easy. There's multiple things to consider - upfront payment vs monthly installments, BYOD vs device financing, to 5G or not to 5G and which carrier and data amount to choose. And all this also depends upon which province you live in.
To make this choice easy for you, we have taken a detailed look, not just at the specs, reviews and pro and cons of the Galaxy S20 but also at all the deals currently on offer for Galaxy S20 in Canada to help you make the most informed decision.
---
The best Galaxy S20 plans available in Canada
Plan Data, Talk and Text | Unlimited Canada-Wide calling | 4 GB

$

0

$

70

$

1680

See more

Non-share plan

$

0

$

85

$

2040

See more

Plan Unlimited Canada-Wide calling | 8 GB

$

0

$

85

$

2040

See more
The best plans for Galaxy S20 for each province
Quebec -

Plan Sweet-pay | Unlimited Canada-Wide calling | 0 MB

$

45

$

60

$

1440

More details
Ontario -

Plan Data, Talk and Text | Unlimited Canada-Wide calling | 4 GB

$

0

$

75

$

1800

More details
Saskatchewan -

Plan Sweet-pay | Unlimited Canada-Wide calling | 0 MB

$

45

$

65

$

1560

More details
If you want to see all the deals currently on offer for Galaxy S20 in a province, please select your province of choice from the drop-down list.
About: Galaxy S20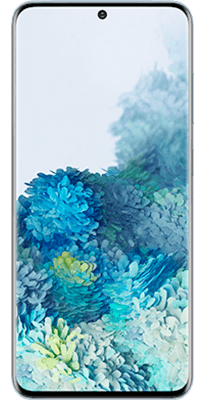 Features
| | |
| --- | --- |
| Screen Size: | 6.2" |
| Screen Resolution: | 3200 x 1440 (Quad HD +) at 563 ppi |
| Camera: | 12 MP, 12 MP and 64 MP rear cameras and 10 MP front camera |
| Operating System: | Android |
| RAM memory: | 12 GB |
Summary
The Samsung Galaxy S 20 comes in 3 variants, the S20, the S20 + and the S 20 Ultra, and is for many the default Android phone of choice. It is a highly recommendable phone, although expensive. For cheaper options with the same specs consider the OnePlus 8 and 8 Pro.
Release date
March 7, 2020
First up - the Specs
Samsung's latest flagship, the Galaxy S20, continues what Samsung's Galaxy S devices have become known for - being excellent flagship phones without any obvious, huge flaws. It is for a reason that Samsung Galaxy S has become the default Android choice for consumers looking for an iPhone alternative. Samsung pioneered the infinity O display with a nearly bezel-less, notch-less screen with just a tiny hole punch for the selfie-camera with its Galaxy S10 line and it continues that design aesthetic with the Galaxy S 20 series as well. With the latest Snapdragon 865 processor, a 6.2" bright, AMOLED, 120Hz display, 12GB of RAM and 128 Gigs of storage (expandable up to 1TB), and native 5G compatibility for all models, the Samsung Galaxy S20 comes in three variants - the S20, the S20+ and the S20 ultra
The Pros
One of the best displays on the market: Samsung phones have been known for having the best displays on any phones and the Galaxy S20 is no different. All S20 variants feature a bright, AMOLED screen that brings photos and content to life.
120Hz refresh rate: Last year, high refresh rate screens started making their way into mainstream phones with the OnePlus 7 Pro as well as the Google Pixel 4 featuring 90 Hz displays. This year, the Samsung Galaxy S20 takes it one step further with a 120 Hz refresh rate making for a really smooth scrolling and gaming experience.
Solid build quality: Much like iPhones, with Samsung Galaxy phones you have little to worry about in terms of build quality. The Samsung Galaxy S20 is a solidly built, beautiful device with a premium look and feel to match its premium price tag.
The Cons
5G compatibility comes at a steep price: Samsung Galaxy S20 is the first mainstream smartphone to be fully 5G capable. However, this compatibility means that the Galaxy S20 also starts at $1119 at Samsung. That's a big price to pay for a service which is not yet available in Canada outside of the major cities and outside of the Big 3's own networks.
Only 2 years of software updates guaranteed: Unlike iPhones, Google and OnePlus devices, which guarantee software updates for at least 3 years, Samsung only guarantees software support for its older phones for 2 years. That means that 2 years after you fork over $1200 for a new Galaxy S20, it is going to become obsolete.
Samsung is notoriously slow with its software updates: Google, Motorola, One Plus - these are the android phone brands that receive really fast updates every time there is a new version of Android released with better features. Even LG does a relatively quick job of pushing updates to its users. Samsung on the other hand has been known to take as long as 9 months after an android version releases to push firmware and android updates to its phones - even flagships! So if you like to remain at the cutting edge of technology, this is perhaps something for you to keep in mind.
Camera is good, but not the best: The Samsung Galaxy S20 has three rear cameras - wide, ultra-wide and telephoto. The main camera as well as the ultra-wide have a 12 MP sensor while the telephoto has a 10 MP sensor. It has a tendency to smooth faces when taking photos of people and there is no way to turn this feature off. So depending on whether you like the smoothed out look or not, the camera may or may not work for you. It certainly does not seem to stand up to the standards of the Pixel or even the iPhone 11 Pro.
No headphone jack: Starting with the Galaxy S10 Note, Samsung has followed the way of the other smartphone manufacturers out there and removed the headphone jack on its devices. They have carried that trend into the Galaxy S series devices this year by removing the headphone jack from their Galaxy S20 series.