The best deals on ZTE Blade A3 L in Canada
Looking for the best deals on ZTE Blade A3 L? You've come to the right place. Finding a good deal on a device you want is not easy. There's multiple things to consider - upfront payment vs monthly installments, BYOD vs device financing, to 5G or not to 5G and which carrier and data amount to choose. And all this also depends upon which province you live in.
To make this choice easy for you, we have taken a detailed look, not just at the specs, reviews and pro and cons of the ZTE Blade A3 L but also at all the deals currently on offer for ZTE Blade A3 L in Canada to help you make the most informed decision.
Features
| | |
| --- | --- |
| Screen Size: | 5.0" |
| Screen Resolution: | 480 x 960 |
| Camera: | 8MP rear camera, 5MP selfie camera |
| Operating System: | Android |
| RAM memory: | 1 GB |
Summary
The Blade A3 L is a discount smartphone from ZTE. It's mainly targeted at newcomers who possibly haven't used a smartphone before. If you're ready to switch from a flip phone to a touchscreen without spending much, you may want to look into the ZTE Blade A3 L.
Release date
April 1, 2019
ZTE's Blade A3 L doesn't boast any particularly impressive specs. It has a very small screen with an okay resolution, and performs acceptably. Thankfully, this device is not trying to be anything revolutionary. It's trying to be a cheap, basic smartphone, which it accomplishes.
Headphone jack: The Blade A3L comes with a convenient headphone jack.
4G: Fortunately, the device can connect to 4G LTE networks and benefit off their speed.
Specs: Naturally, the Blade A3L's fatal flaw is its inability to do anything extremely well. It simply does everything acceptably. If you want a basic smartphone for calling and texting, this may entice you. But if not, you should probably look someplace else.
ZTE Blade A3 L 8 GB prices by provider (device only)
If you want to compare the price of the ZTE Blade A3 L 8 GB without considering any related phone plan, you've come to the right place. Just select your preferred provider from the options below, and you'll be taken to a page with all the details you need. It will show you the monthly cost, upfront payment, and total payment over two years, with all the different prices according to each Canadian province.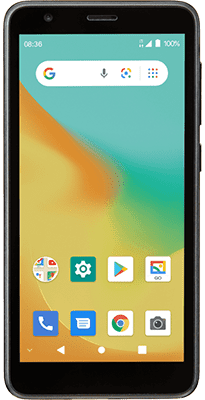 The best plans for ZTE Blade A3 L 8 GB for each province