Telecom Companies in Northwest Territories
Due to many regions having harsh winter climates, only a limited number of providers offer their services in the Noorthwest Territories. Even so, the entire region is not covered by these companies. Hopefully, future endeavours will aim to provide the entire territory with mobility services. Until then, here are the most important telecom companies residents can access.
Telecommunication services in Northwest Territories
Regardless of ther weather conditions, residents can still take advantage of numerous telecom services. Check out our full list of telecommunication services in Northwest Territories below.
Mobile Plans in Northwest Territories
In need of a new phone plan but you don't know where to start? With so many options, it can often feel tough. Fortunately, PlanHub can help you find your ideal plan. By learning about all the territory's plans, you can easily sift through the one's you don't feel attached to, and find the perfect one in a matter of minutes!
Unlimited Calls
Northwest Territories
Public-Mobile
Unlimited Calls
Northwest Territories
Fido
Unlimited Calls
Northwest Territories
Koodo
Internet plans in Northwest Territories
High speed internet is a necessity everywhere in Canada. Thankfully, a number of internet plans provide the population with rapid access to the internet.
Coverage Map in Northwest Territories
Ever needed a coverage map in Northwest Territories? We've got you covered. Our map details all the different providers in the territory, as well as which regions can access their services.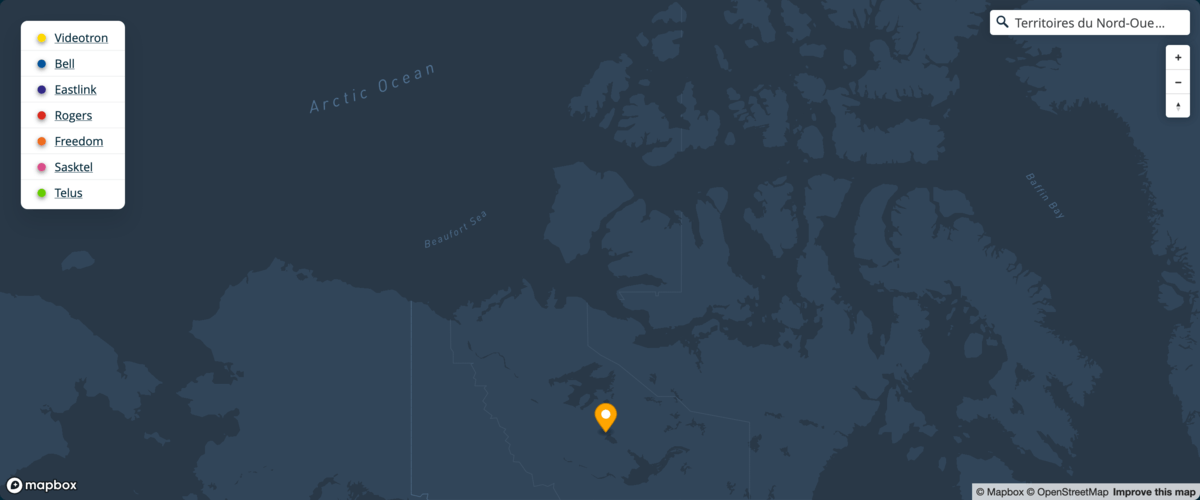 Want to see another Province ?
In addition to Northwest Territories, we've provided information on all other territories and provinces. Make sure to read through them if you're curious!