Telecom Companies in Ontario
Unsurprisingly, there are tons of telecom companies competing in Ontario. From major corporations to independent providers, click on the button below to learn about all the most important providers available near you.
Telecommunication services in Ontario
From mobility and internet to television, keep reading to learn more about telecommunication services in your Province.
Mobile Plans in Ontario
There are many providers and mobile plans you can choose from. To ease the process, PlanHub offers the possibility to compare all of them, while taking into acount all your mobile phone needs
Unlimited Calls
Ontario
Fizz
Unlimited Calls
Ontario
Public-Mobile
Unlimited Calls
Ontario
Virgin
Internet plans in Ontario
Much like mobile plans,you have tons of great options to choose from when it comes to internet providers. Make sure to click on the button below to learn more about internet plans.
Coverage Map in Ontario
Our coverage map in Ontario provides a useful visual aid. If you've ever wondered about which providers are available in certain regions of Ontario, our map will inform you quickly and easily.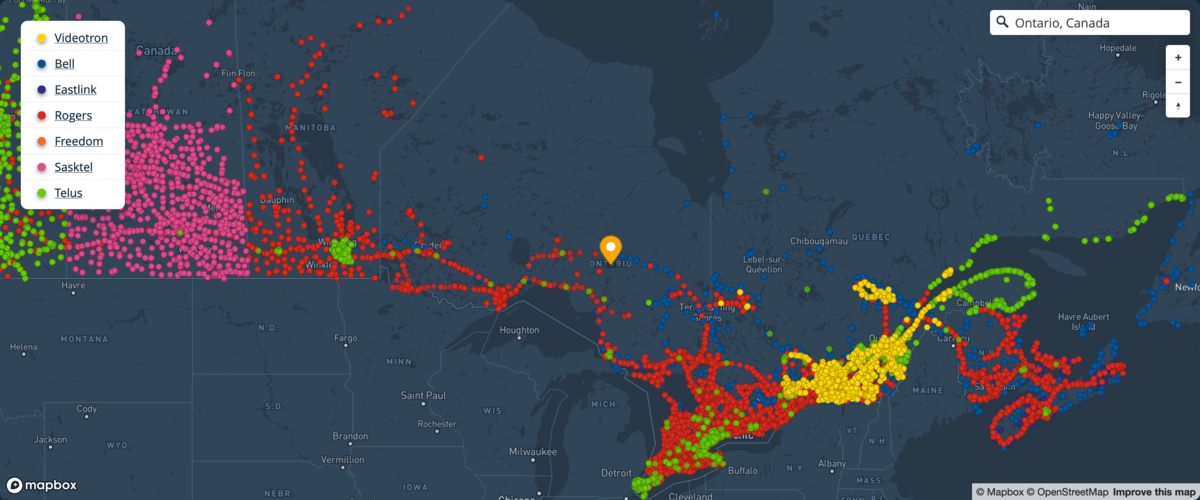 Want to see another Province ?
Want to learn about telecom services in another province? We're here for you! Feel free to click through our pages for every province and territory.