Telecom Companies in Saskatchewan
From exclusive providers to larger nationwide corporations, you can sign up with a wide variety of providers. For a comprehensive list on telecom companies, make sure to check out the button below.
Telecommunication services in Saskatchewan
From mobility and internet to television, keep reading to learn more about telecommunication services in your Province.
Mobile Plans in Saskatchewan
Whether you need unlimited data or none at all, you can find their perfect phone plan in no time. To make the process even easier, we at PlanHub are here to help. Click on the button below to learn more about all the most important cell phone plans you can choose from.
Unlimited Calls
Saskatchewan
Public-Mobile
Unlimited Calls
Saskatchewan
Fido
Unlimited Calls
Saskatchewan
Koodo
Internet plans in Saskatchewan
Much like mobile plans,you have tons of great options to choose from when it comes to internet providers. Make sure to click on the button below to learn more about internet plans.
Coverage Map in Saskatchewan
Our coverage map in Saskatchewan is informative and easy to read. Ever wondered about the availability of different mobile networks in the province? Make sure to give it a look.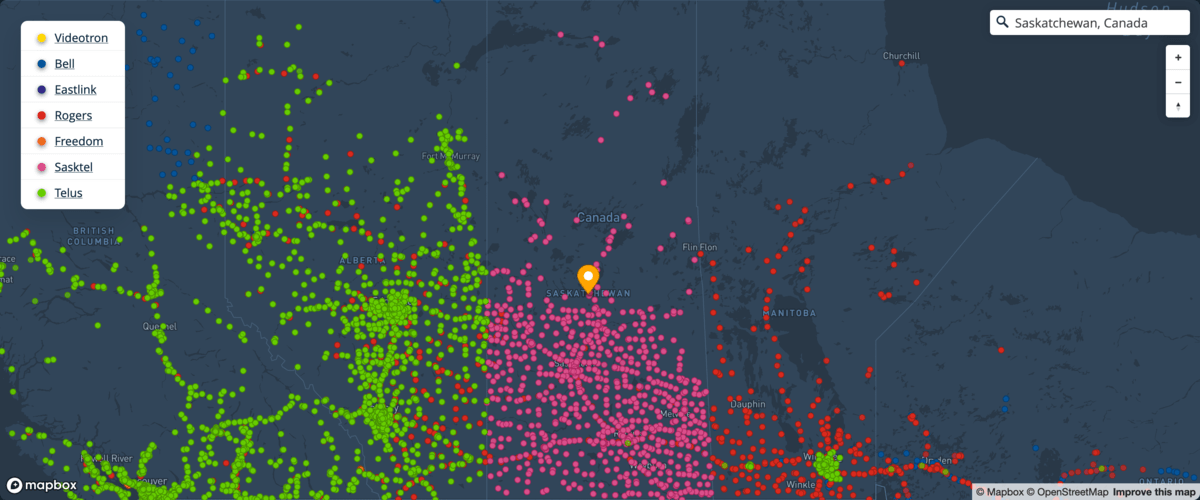 Want to see another Province ?
Not from Saskatchewan? Want to learn about telecom in the rest of Canada? Make sure to read our pages on the rest of the country's provinces and territories.