Telecom Companies in Prince Edward
Despite being a small province, there are many telecom companies you can choose a plan from. From the industry giants to promising independent providers, you will never run out of great options!
Telecommunication services in Prince Edward
The most important telecommunication services in Prince Edward Island are mobility, internet and television. Check the list of each of these services in this Province.
Mobile Plans in Prince Edward
You can pick and choose from various providers. As such, you can access all kinds of different phone plans with differing benefits. If you're curious about mobile plans, make sure to click on the button below to learn more.
Unlimited Calls
Prince Edward
Fido
View Offer
Unlimited Calls
Prince Edward
Koodo
View Offer
Internet plans in Prince Edward
Fast internet is more important now more than ever. As such, having a suitable internet plan has never been more crucial. To learn about the greatest and cheapest internet plans, make sure to read our list below.
Coverage Map in Prince Edward
If you're curious about the availability of different mobile networks in PEI, make sure to check out our coverage map.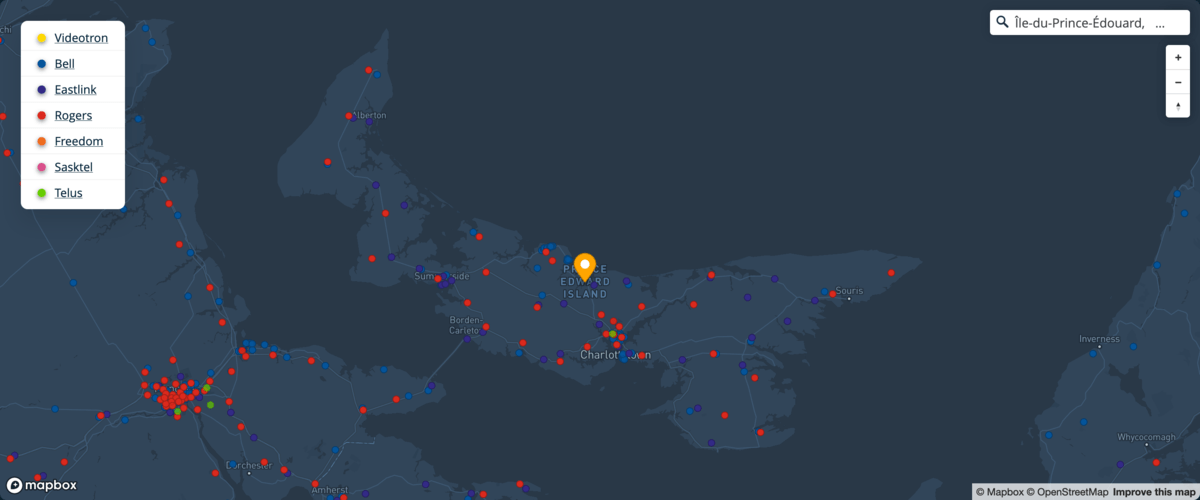 Want to see another Province ?
Not from PEI? Curious about the telecom industry in other provinces? We have information on all other provinces and territories, make sure to check them out!