Telecom Companies in Manitoba
With a population of over four million, Manitoba residents have access to a wide variety of telecom plans. As a result, keeping track of all the companies offering plans can become almost impossible. Fortunately, PlanHub is here to help you stay organized. To read about all the most important telecom companies in Manitoba, check out our information below.
Telecommunication services in Manitoba
No matter the telecom service you want, you'll be able to find it in Manitoba. Keep reading to learn about all the current telecommunication services.
Mobile Plans in Manitoba
Canadians are always trying to find the latest and greatest cell phone plans. Of course, Manitoba residents are no exception. Cell phone users in Manitoba have access to all kinds of plans from various different providers. To keep track on mobile plans in Manitoba, make sure to use the link below!
Unlimited Calls
Manitoba
Public-Mobile
Unlimited Calls
Manitoba
Fido
Unlimited Calls
Manitoba
Koodo
Internet plans in Manitoba
Over the past couple of years, high-speed internet has become more of a necessity than a luxury. Regardless of the province you live in, all Canadians have the right to enjoy their home internet at the highest speed possible. With so many internet plans in Manitoba, its residents have no shortage of great options to choose from.
Coverage Map in Manitoba
Our coverage map in Manitoba details the availability of Canada's largest mobile networks. Make sure to take a closer look to learn about the details and specifics.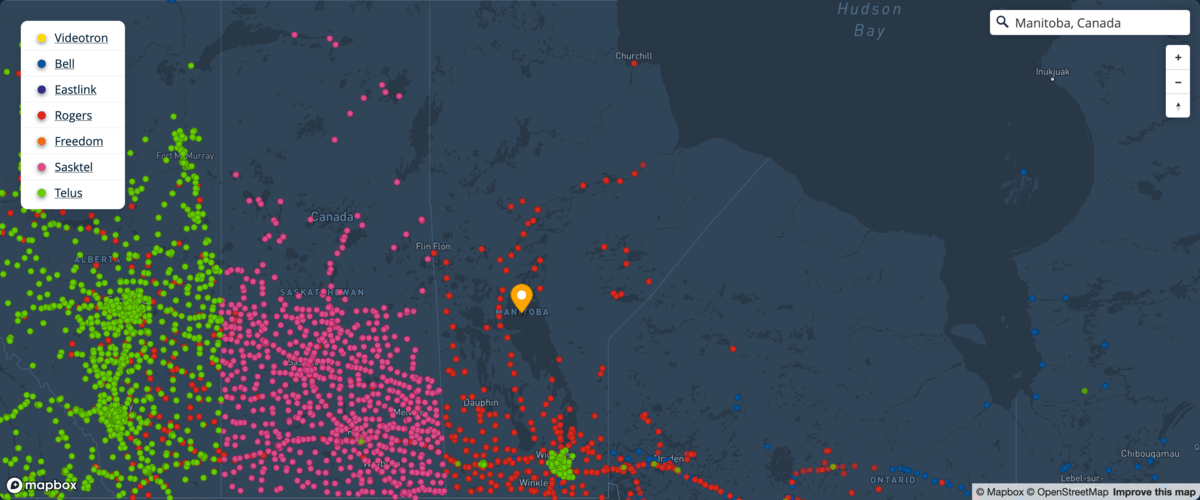 Want to see another Province ?
Not from Manitoba? Not a problem! We've got information on every province and territory.