Telecom Companies in Alberta
Alberta residents have access to a variety of providers and carriers. From industry giants to independent companies, here are the most notable telecom companies in Alberta.
Telecommunication services in Alberta
From phone plans to internet and television services, Alberta has no shortage of telecom deals. To learn more about each telecommunication service in Alberta, check out the details below!
Mobile Plans in Alberta
Looking to learn more about mobile plans in Alberta? We've got you covered! PlanHub provides both basic and detailed information on mobile providers across the country. Whether you're curious about Canada's largest telecom corporations or local providers only available in Alberta, PlanHub is the place to be.
Unlimited Calls
Alberta
Public-Mobile
Unlimited Calls
Alberta
Virgin
Unlimited Calls
Alberta
Fido
Internet plans in Alberta
With dozens of internet plans in Alberta to choose from, it can be tough to find one that's right for you. We want to make this search easier for you, and provide the most valuable information about internet providers in Alberta.
Coverage Map in Alberta
Want to learn more about mobile network availability in Alberta? Check out our Alberta coverage map to see which providers are available in your region.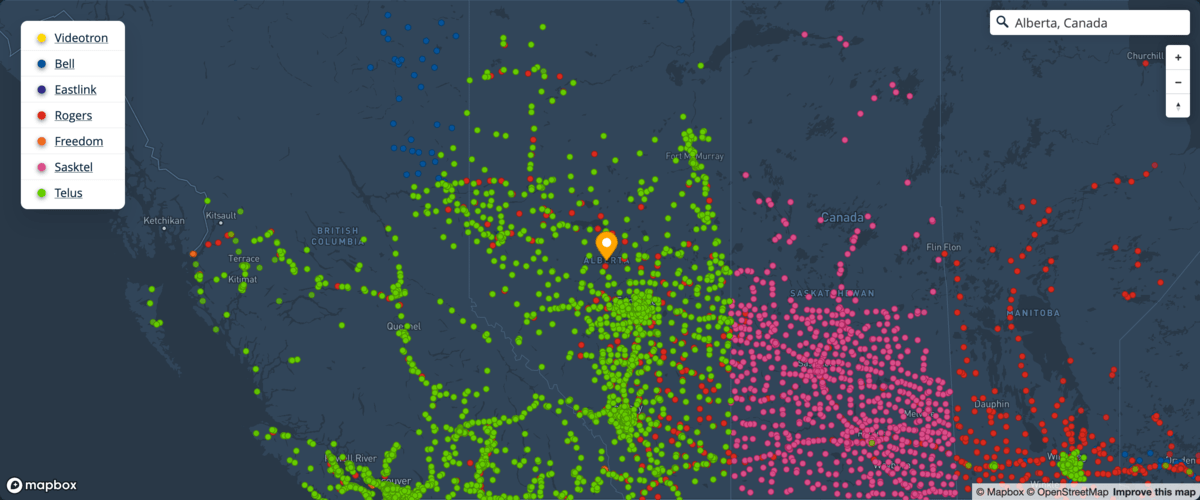 Want to see another Province ?
Fortunately, PlanHub offers information on all of Canada's provinces and territories! Check out one of our other pages to learn more about telecom services in the province of your choice.