Telecom Companies in Nunavut
Due to its geographic location, Nunavut residents do not have access to the same providers as the rest of the country. Still, there are some great options which residents can turn to for solid coverage and rapid speeds. Here are some of the best telecom companies you can find.
Telecommunication services in Nunavut
All Canadians understand how important it is to have access to services like fast internet, mobile data and on demand television. Nunavut is no exception. Keep reading to see our breakdown of telecommunication services.
Mobile Plans in Nunavut
First and foremost, there are a decent amount of options to choose from when it comes to mobile providers. With so many different companies offering different things, citizens have dozens of plans to choose from. If you want to learn more details about mobile plans availible, make sure to click on the small button below.
Unlimited Calls
Nunavut
Public-Mobile
Unlimited Calls
Nunavut
Fido
Unlimited Calls
Nunavut
Koodo
Internet plans in Nunavut
A fast internet connection allows us to stay in touch with the world and discover new things we wouldn't be able to find otherwise. Make sure to check out our list of interent plans in Nunavut below, and keep exploring!
Coverage Map in Nunavut
Want to see specifics about mobile coverage in Nunavut? Check out our coverage map in Nunavut. PlanHub provides a simple and informative map which outlines where each carrier's services are available within the territory.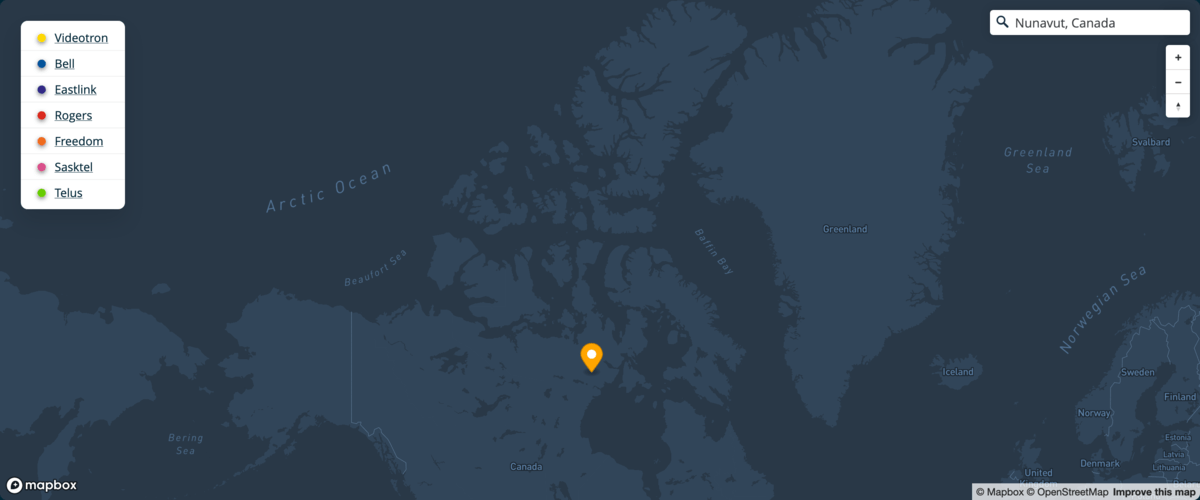 Want to see another Province ?
In addition to Nunavut, we've made informative pages on all the other territories and countries. Make sure to give them a read if you're interested!