Telecom Companies in Nova Scotia
You can choose from a variety of mobile, internet and TV providers. For a comprehensive summary of the most important telecom companies, check out our list below.
Telecommunication services in Nova Scotia
Nova Scotia needs access to fast internet, mobile data and 5G just as much as the rest of Canada. To learn about which telecommunication services you can access, check out our list below.
Mobile Plans in Nova Scotia
With so many providers and plans to choose from, it's difficult to get the right plan for your needs at the right price. Fortunately, we at PlanHub have a number of online tools to help you with this complicated task. In only a few minutes, you should have a much better idea of the kind of mobile plan you need.
Unlimited Calls
Nova Scotia
Public-Mobile
Unlimited Calls
Nova Scotia
Fido
Unlimited Calls
Nova Scotia
Koodo
Internet plans in Nova Scotia
Fast internet is more important now more than ever. As such, having a suitable internet plan has never been more crucial. To learn about the greatest and cheapest internet plans in Nova Scotia, make sure to read our list below.
Coverage Map in Nova Scotia
Our coverage map in Nova Scotia is both informative and easy to read. If you've ever wanted to see which providers are available in different regions of the province, you've come to the right place.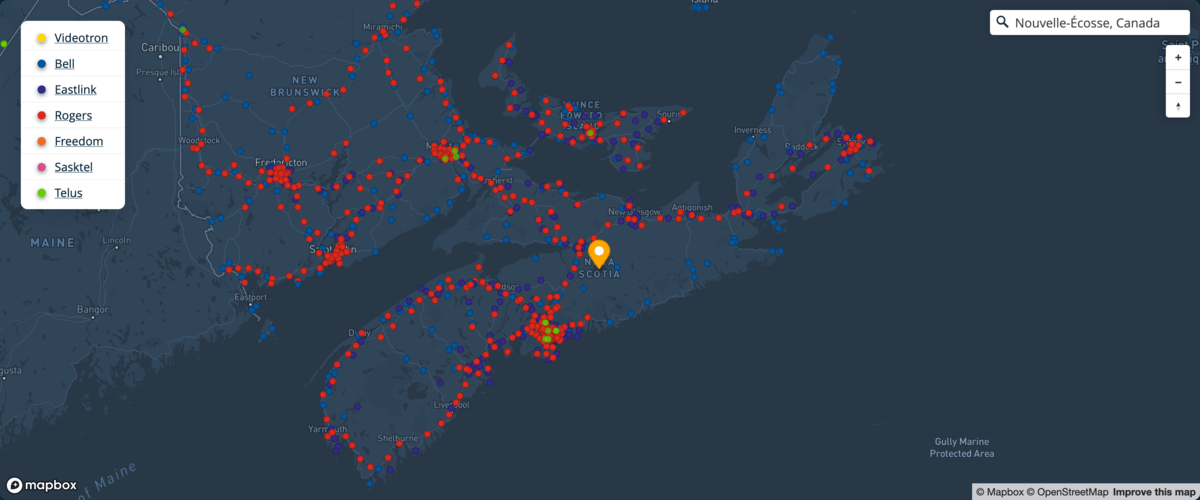 Want to see another Province ?
Not from Nova Scotia? Don't worry! We've made pages for every province and territory and Canada. Make sure to read up on yours to learn more about services in your province.