Telecom Companies in Quebec
There is an abundance of telecom companies in Quebec. From local providers to massive corporations, you will never run out of great choices!
Telecommunication services in Quebec
From mobile data to on demand television, allow us to go through the most popular telecommunication services in Quebec.
Mobile Plans in Quebec
You can choose from dozens of mobile plans from all kinds of different providers. The perfect plan is out there waiting for you, you just need some guidance in order to find it. Thankfully, we at PlanHub can help you in your search for your ideal plan, and make the whole process stress-free.
Unlimited Calls
Quebec
Fizz
Unlimited Calls
Quebec
Virgin
Unlimited Calls
Quebec
Fido
Internet plans in Quebec
Much like mobile plans,you have tons of great options to choose from when it comes to internet providers. Make sure to click on the button below to learn more about internet plans.
Coverage Map in Quebec
Our coverage map in Quebec provides an accurate depiction of mobile carriers and their availabilities in the province.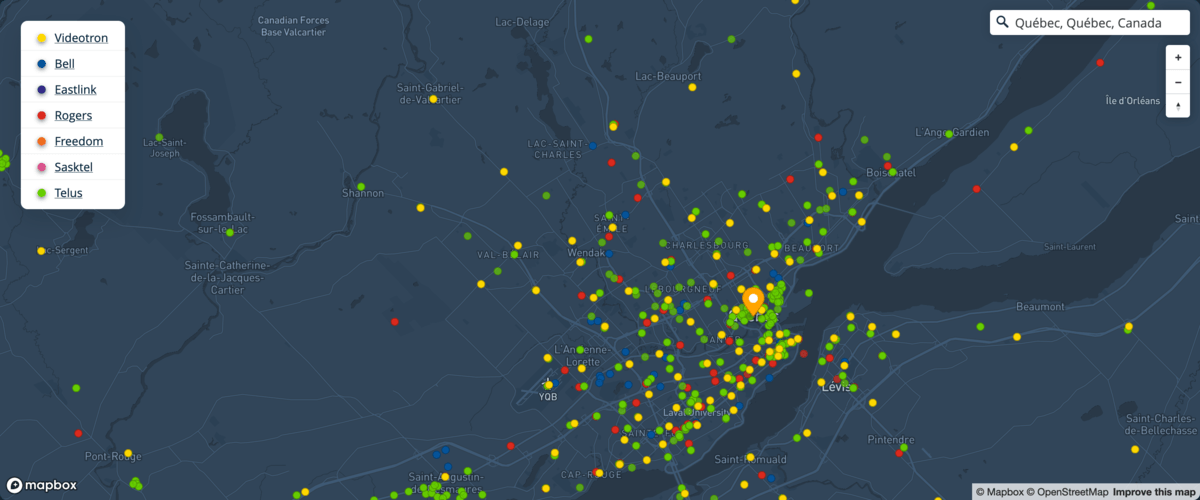 Want to see another Province ?
Not from Quebec? No problem! Make sure to check out our pages on all the other provinces and territories!